The Plumbing Doc – Sewer Camera Inspection
The Plumbing Doc provides cutting edge sewer camera inspection technology that can easiliy determine the source of your sewer problem. Using our state of the art sewer inspection technology, a fiber optic camera is fed through the entire length of your sewer line to easily see what the problem is.
Free Sewer Camera Inspections With Repairs
Our cost for a sewer camera inspection of any length is $175.00 however if repairs are needed and we provide the repairs the cost of the sewer camera inspection is deducted from the repair costs making it free.
The Most Comon Causes of Sewer Line Problems Include:
Root Intrusion - Tree roots are drawn to sewer lines as they provide a source of nutrient rich water. If you have a leak in your sewer line, over time the roots will grow towards the leak and eventually completely infiltrate the sewer line and can completly block it causing sewage to backup. Root intrusion is the most common cause of sewer line problems.
Grease & Oils - Cooking grease and oils when poured down drains in your home can build up on the walls of your sewer line over time and cause backups. This is why cooking grease and oils should never be disposed of down the drains in your home.
Stress Cracks & Breakage - If your existing sewer line is exposed to weights loads because it runs under your driveway or under loose ground that can sag over time, this can cause breaks and cracking that can lead to major sewage backups.
The Plumbing Doc - Sewer Experts You Can Trust
Proudly serving Bakersfield for over 30 Years, we are your top sewer experts in the Bakersfield region having completed hundreds of sewer jobs in the Kern County area. Our highly experienced technicians have seen and done it all in sewer repairs from residential to large industrial projects.
Providing Sewer Camera Inspections For:
Residential
Real Estate
Property Management
Commercial
Retail
Industrial
Schools
Hospitals
Proudly Serving Bakersfield CA and The Entire Kern County Area
Contact Us Today!
TSR Trenchless
Bakersfield, CA 93304
PH: (877) 759-5082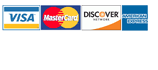 Sewer Inspection Bakersfield | Sewer Stoppage | Clogged Sewer Bakersfield | Sewer Problems Bakersfield | Sewer Video Inspection | Clogged Sewer Drain | Sewer Drain Clogged Bakersfield | Broken Sewer Pipe Bakersfield | Problem With Sewer Bakersfield | Sewer Inspection Contractor | Sewer Drain Stoppage